Support a child to go to school.
Because of the close contact and trust in the Bymyra Bilingual, CameroonWerkt has started a sponsorship campaign to support children who otherwise cannot go to school. Since the new democratically elected president is in power, there are new opportunities for the Gambians. The time is ripe to do something fundamental for the children there.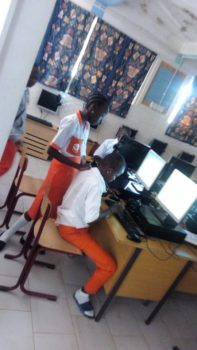 Education is the most important help for children to create opportunities for themselves. As a sponsor you enter into direct and personal contact with the child you sponsor. You mean something essential to him that cannot be properly expressed in words. Thanks.
Sponsorship
Bymyra Bilingual School, Nema Su Layout P.O. Box 3113, Serekunda, The Gambia. Tel. (220) 9536757 / 7436757
Criteria.
Sponsored children are chosen from:
Single parents who are divorced or the partner has deceased.
Parents who lost their job and can't continue paying for the schoolfees.
Sick and hospitalised parents without income.
Parents who have more than 3 children and are having problem to meet up with the school fees
        Or:
Students who are doing extremely well and their parents cannot continue to pay their schoolfees
Costs.
You sponsor a child during a period of 5 years.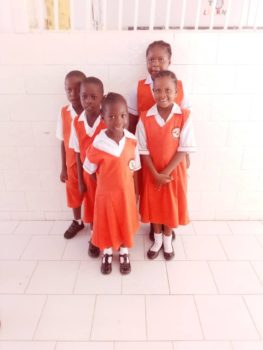 There are two possibilities.
You sponsor all costs: school-fees and extra costs for books, uniform, excursions … . 1900 euro (380 euro a year)
Or you only pay the school-fees. 950 euro (190 euro a year)
In the second case the parents have to pay the extra costs. The good thing is that parents will feel more connected and responsible for their child to go to school. But in some cases, the parents just cannot even pay the extra costs
Memorandum of understanding between the school and the sponsors
Sponsors will be given yearly report regarding children academic performance and participation in school.
School will have a link with the parent and will be ready to give the sponsor any information about the child that is needed.
If the sponsor wish he or she can make an appointment to talk directly to the child on the whatsapp of the school.
Sponsors are free to visit the school anytime during working hours.
Information or / and sign up.
            Bertie Hendriks kameroenwerkt@gmail.com 0616191310
             All costs of a 5-year sponsorship can be deducted from the tax in the Netherlands since KameroenWerkt is a ANBI
For more information see under projects on this site and watch videos like interview with head and founder Ida Ndow of the Bymyra Bilingual School