The Vocational Education Bymyra (VEB)  School in Tujereng Gambia
ROC Tilburg, the Cameroon Works Foundation joined forces for more and better vocational education in Africa. This summer they signed a cooperation agreement with the Bymyra School in The Gambia. The cooperation includes  efforts of  all parties: ROC Tilburg: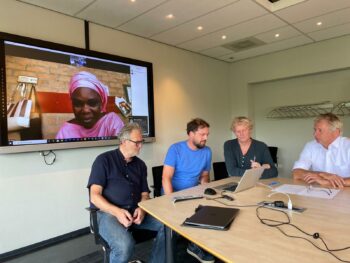 Students perform sponsor actions for cars, materials and tools. Students will drive the cars from The Netherlands to Gambia. In Gambia the cars will be handed over to VEB School for local use. The Students will learn from the Gambians about daily practice in Africa and equip practice classrooms with tools and materials. The students are guided by an excellent staff: Teun Mallens, Karel Hovinga and Cees van Gerwen of the ROC Tilburg Mechatronics, Mechanical, Engineering and Metalworking Department.
Cameroon Works Foundation: Collect donations, provides loans and acts as a liaison between ROC Tilburg and Bymyra Bilingual School enabling them to purchase land, and make it ready for construction of the new school building: VEB
Bymira Bilingual School: Provides the necessary infrastructure (water, fencing, electricity), ordered and conduct the contractors work. Herewith an impression of the practice classroom outside and inside:
At the moment (half October 2022) the fence arround the VEB complex of 1,2 ha is completed and the construction of the building has started. We invite you to watch the work in progress here.
The cooperation has been started for three reasons:
African young people gain perspective in their own country and are less eager to go to Europe
A well-educated workforce is emerging in Africa in occupations for which there is a local demand
Young people in the Netherlands are given a unique opportunity to gain international experience, to improvise and persevere.
This collaboration arose last year from an initiative in which ROC Tilburg collected tools from companies in Midden Brabant, which were then shipped by Cameroon Works to The Gambia and are now available there for Gambian professionals.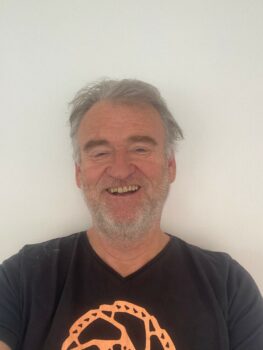 All three parties: ROC Tilburg, Cameroon Werken and Bymyra School are eager to make this project a success and thus experience it as a prelude to a more structural form of cooperation between schools in Africa and the Netherlands. For questions you can contact Herman Gels 0031651395368
Through the ROC and its connections and other channels, we collect tools that are sent to The Gambia by sea container. Tools or monetary amounts are very welcome.